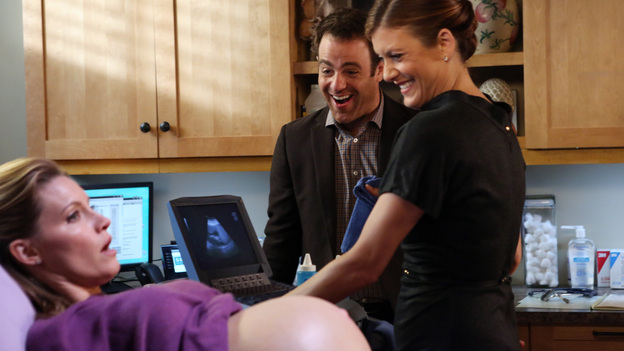 Considering surrogacy to create your family? There are many issues and topics to think about as you embark on the route to baby via a gestational carrier. Things you wouldn't normally have to think about months and even a year in advance of conception.
Maybe one of the hottest topics for discussion when considering surrogacy is selective reduction: the termination of a fetus do to high order multiples or genetic abnormality. Some do it for gender selection...I won't even go there!
When exploring the surrogacy path it's important to know you and your partners feeling's on selective reduction. Here are a few things to ask yourselves:
Do you believe in selective reduction for high order multiples (reducing to give the best shot for a healthy pregnancy for baby and gestational carrier)?
Do you believe in selective reduction for reduction when the baby has a genetic abnormality?
Do you believe in the right to have this option since it's your baby and you will be the one to raise the baby?
Do you want to work with a gestational carrier who has the same beliefs as you?
Some surrogates do not believe in selective reduction and same applies to some intended parents. As part of the matching process it is important to be on the same page with this issues should they come up...hopefully not of course.
I recently watched an episode of Private Practice on ABC. Charlotte and Cooper are pregnant (naturally) with triples...remember, this is television. But unreality TV aside the issue of selective reduction was a major topic. Reducing may give Charlotte and Coops babies a better shot at going full term but on the other hand having to make the decision to terminate a perfectly healthy baby isn't an easy decision. Read more about this episode here >>
So if considering surrogacy, consider researching more about selective reduction and discuss with your partner.
Photo taken from ABC.go.com